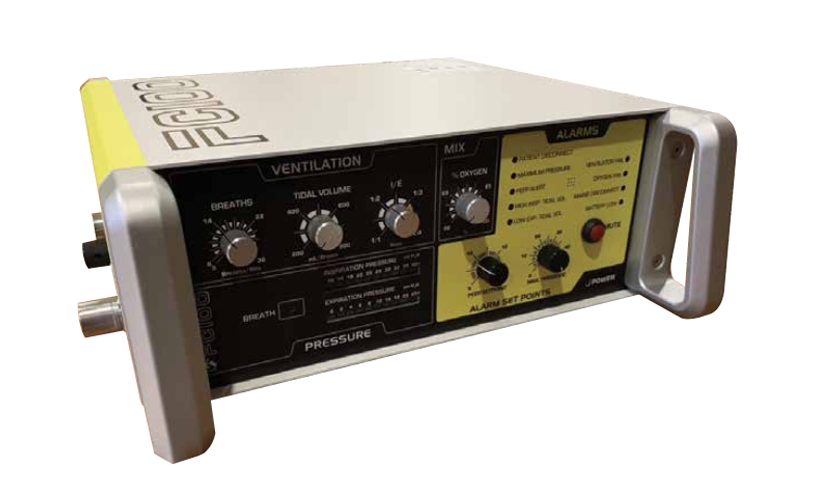 At the beginning of the Covid19 pandemic Sydney University was engaged by the NSW Department of Health to develop an emergency ventilator.
At the early stages it was not clear how severely Australia would suffer with the pandemic and NSW Health had determined it was better to be prepared. Under the supervision of Bio-enginnering Professor Gregg Suaning more than 500 bioengineering students at the University of Sydney set about reverse engineering a relatively simple ventilator from the 1990's. This effort yielded a working prototype within weeks – an amazing feat. The TGA had passed legislation to allow the exemption of ventilators for Covid19. but as there were still quite strict compliance requirements Professor Suaning contacted Vestech to ask for assistance in the development project, with particular emphasis on the Quality Management Systems and Regulatory Affairs requirements of the project.
Vestech's team rolled up their sleeves and began work. As the project progressed it became clear that the original ventilator, from the 1990's, was not able to meet the specifications laid down by the TGA and so a significant re-design was undertaken under Vestech's supervision. Additionally, the bio-engineering students had returned to their studies for the most part, in difficult circumstances as the lock-downs progressed, so Vestech took on more of the project management role, working seamlessly with Professor Suaning's team and the clinical advisors.

The combined efforts of the team at Sydney University and Vestech Medical have now delivered working ventilators capable of emergency use, which received TGA clearance for supply under COVID-19 Emergency Exemption Legislation – all of this in ten months from scratch!
The simple nature of the ventilator developed, dubbed the CoVida FC100, makes it a much less expensive product, which is robust an straightforward to use for staff of minimal training, compared to the more sophisticated ventilators typically seen in Australian ICUs.
As we now know, Australia has done exceptionally well in controlling the pandemic nationally, however our near neighbours and those further afield are not so fortunate. The CoVida FC100 is well positioned to provide practical foreign aid to countries swamped with cases. Some discussions have been held along these lines and the World Health Organisation has been briefed and is considering whether to utilise this locally developed and manufactured ventilator for emergency aid across the world.
> View TGA Press Release – 21st January, 2021